5 Star
Commercial Carpet Cleaning Services
in Toronto, Marham, Richmond Hill and surrounding areas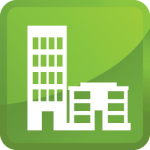 When it comes to maintaining your image and protecting your investment, no one can help you more than Chem-Dry. We will assist you by delivering an efficient service and ensuring the most effective commercial carpet cleaning program. It is our commitment to provide the highest quality professional commercial carpet and upholstery cleaning service to businesses in Toronto and York Region. We are a part of an international team that has proven itself as the leader in carpet cleaning industry since 1978. Chem-Dry operators clean more than 1 billion square feet of carpet each year for thousands of businesses around the world.

All Star Chem-Dry's Safe & Non Allergic Cleaning Process
Our patented cleaning method – Hot Carbonating Extraction, uses exclusive cleaning solution "The Natural®". This environmentally friendly solution is safe and non-toxic, which is especially important in sealed or poorly ventilated buildings. This process helps to encourage healthy Indoor Air Quality and reduces the chance of sick building syndrome, keeping your work environment as healthy as possible. "The Natural®" does not contain any soaps, detergent, or enzymes, but combination of ingredients which equivalence can be found in nature.
All Star Chem-Dry Ensures Long Lasting Clean Carpets
We can deliver long lasting clean carpets by understanding how carpet wears, stains and gets dirty and knowing that it requires state-of-the-art equipment and safe, but effective cleaning system. Our Carbonating Cleaning Method uses natural CO2 bubbles to extract dirt to the surface of the carpet where it can be easily removed. All this can be achieved by using the lowest possible moisture level, which guarantees quick 1 to 2 hours drying time and minimum interruption to your business. Our cleaning solution leaves no soapy, sticky, dirt attracting residue as it might be the case with other cleaning methods. This helps your carpets to stay cleaner for longer, extending their life and reducing your maintenance budget.
Chem-Dry is the world's largest carpet
and upholstery cleaning company.
Chem-Dry process is a fully patented,
highly effective system delivering outstanding results to our customers since 1978.
Our carbonating process
requires less moisture then other carpet cleaning methods, so carpets dry in 1 to 2 hours cutting the downtime of your business to minimum.
We use safe and non-allergic,
environmentally friendly cleaning solutions assuring healthy work environment.
We are recommended by the Quebec Asthmatic Association.
Our 3 RISK-FREE Guarantees For You
Nothing is more important than your complete and total satisfaction.
You Get Our Iron-Clad, Risk-Free, Money-Back Guarantee
The most thorough cleaning you have ever experienced ...or WE PAY!