5 Star
Area and Oriental Rugs Cleaning Services
in Toronto, Marham, Richmond Hill and surrounding areas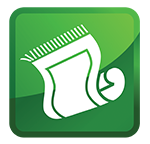 All Star Chem-Dry recognizes the significance of area and Oriental rugs cleaning services and dedicates the whole knowledge, experience and technology to achieve the best results in cleaning your precious possessions. During the cleaning process, we pay special attention and treat each Oriental rug individually according to its fibres content, structure complexity and colour.

All Star Chem–Dry's Unique Oriental Rug Cleaning Service
Our
unique oriental rug cleaning method
is based on carbonating cleaning solution "
The Natural
®" which gently emulsifies dirt and stains. Millions of tiny CO2 bubbles then force the dirt to the surface for easy extraction. Low moisture process and gentle, neutral in PH levels solution is the key in preventing any colour bleeding where various Oriental rugs might be dyed with vibrant, but weaker vegetable pigments.
All Star Chem–Dry Multi Step Cleaning Process
To ensure satisfaction and provide the highest quality service without compromising quality of your oriental rugs we exercise certain steps in our oriental rugs cleaning process:
Pre–Inspection
we look for any pre-existing problems including stains, fading, odour, wear, and colour weakness to determine the best and safest way of cleaning.
Dusting and Vacuuming
dust and loose particles are removed using powerful commercial vacuum.
Pre-Treatment
depending on fibre content and stains presence Oriental rug is pre-treated to emulsify the dirt and stains.
Cleaning and Dirt Extraction
cleaning the rug with our patented cleaning solution, "The Natural®"and co-applying Chem-Dry's exclusive Power Guard Protectant. Spot cleaning and stains removal.
Grooming
restoring the nap with special tools.
Post cleaning inspection
detailed and methodical inspection and if necessary repainting some of the steps to guarantee the highest standards.
All Star Chem-Dry Ensures Long Lasting Clean Carpets
Chem-Dry carpet cleaning system does not need to use the gallons of soapy cleaning chemicals that steam cleaners rely on so much. Soapy residues attract dirt like a magnet, causing your carpet to get dirty again faster than ever. If you have ever used soda water to remove a stain from a shirt, you know how the carbonating principle works. The unbelievable cleaning ability of carbonating solutions creates a powerful reaction that deep clean carpets in a safe and gentle way…and because the bubbles do the work for us we do not need to use soaps, detergents and other chemicals.
All Star Chem–Dry's Unique Oriental Rug Cleaning in Toronto, Markham, Vaughan, Richmond Hill and Area
The Benefits of All Star Chem-Dry Oriental Rug Cleaning Service.
Safe for all kinds of Oriental Rugs,
including the finest handmade and the hardiest synthetics.
Safe for children and pets.
Poses no threat of rot,
mildew, shrinkage, or water damage.
Keeps Oriental Rugs clean longer -
leaves no soapy, sticky dirt-attracting residue to cause re-soiling.
Contains no soaps,
detergents, surfactants, bleaches, or phosphates.
Low moisture process
allows for on-site cleaning for your convenience.
Our 3 RISK-FREE Guarantees For You
Nothing is more important than your complete and total satisfaction.
You Get Our Iron-Clad, Risk-Free, Money-Back Guarantee
The most thorough cleaning you have ever experienced ...or WE PAY!