Chem-Dry's secret to drier, cleaner, healthier carpets and upholstery is the power of millions microscopic, carbonating cleaning bubbles in our patented cleaning solution, which we call"The Natural®". "The Natural®"" is a combination of safe, non-toxic, eco-friendly ingredients which equivalents can be found in nature. The carbonating solution penetrate deep into the fibers of your carpet lifting dirt particles and allergens to the surface for easy extraction, rather than pushing them back down into the backing of the carpet or underlay.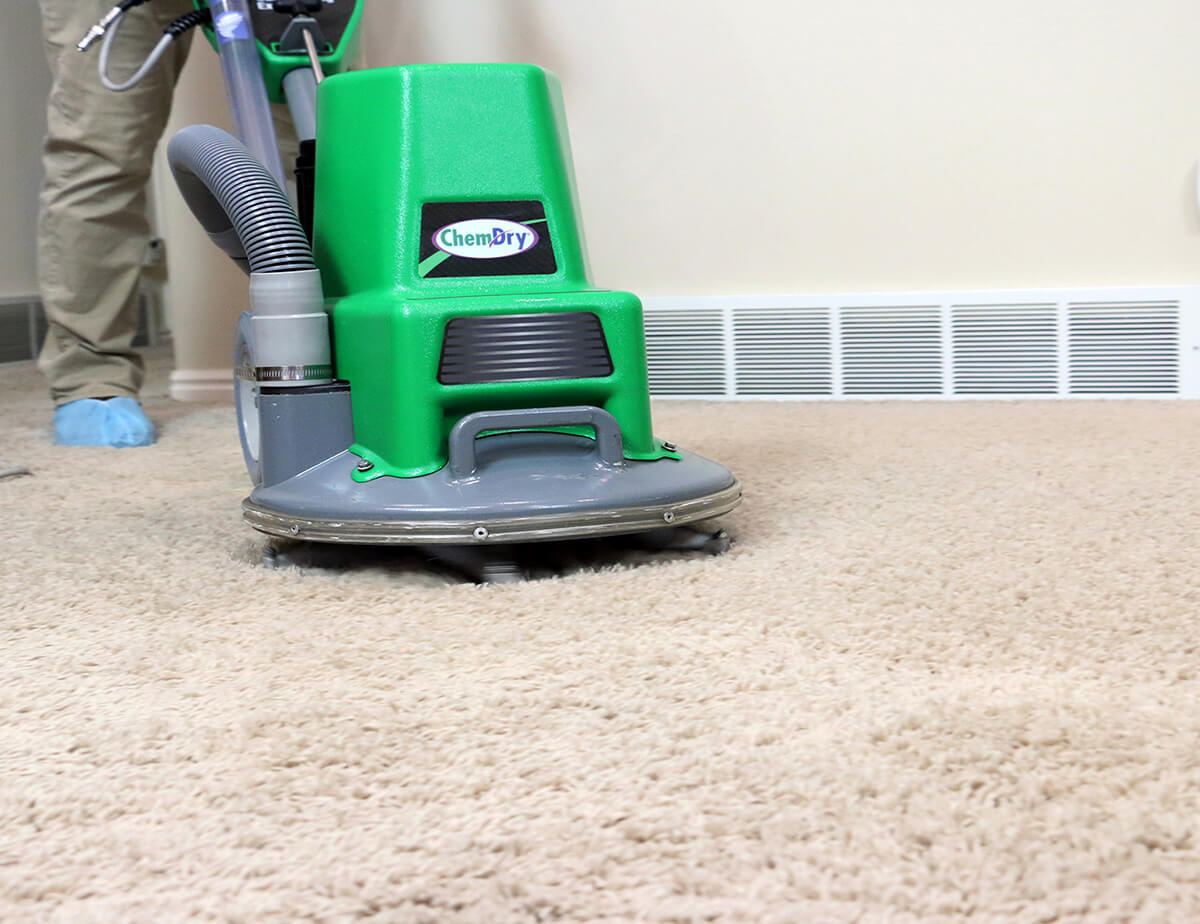 If you did used club soda in the past to remove stains off a shirt, then you know the effects of the carbonating bubbles. Without flaws, Chem-Dry improved the carbonating process to clean your upholstery and carpets in a safe and gentle way.

Our Carpets are Cleaner, and they Remain Cleaner Longer
When other cleaning methods rely on use of gallons of harsh soapy cleaning chemicals high in PH levels, Chem-Dry only needs to use a small amount of our natural carbonating formula to have your carpets incredibly clean with no residues left behind. Dry soap residue attracts any soil substance faster that will cause your carpet to loose its cleanliness a lot sooner. As you keep cleaning your carpet, repeatedly leaving behind soapy residue the harder it is to achieve good results. Our customers save money and receive better value, as the period of time between Chem-Dry carpet clean increases.
With Chem-Dry, there is no problem with reappearing Spots!
There are two reasons why carpet stains resurface in the same spot after cleaning.
1) To start with, they were not completely removed and the soapy solutions used to clean them leave sticky residue behind to collect even more dirt;
2) The dirt or residue causing the stain is pushed down deep into the fibbers of the carpet by the high pressure used with steam cleaning only to reappear as the carpet dries.
Our carpet cleaning system efficiently remove stains thoroughly and quickly without causing further problems because our cleaning solutions combined with low pressure, reappearing spots, is not a problem. You can be reassured, if for some unexpected reason a spot reappears, we will return to correct the problem.