Drier, Cleaner, Healthier
Customers having their carpets cleaned and left to dry for a long time probably noticed that they started to smell. The smell is very typical when mould and bacteria begin to grow in the carpet. That can happen when a carpet cleaning process uses gallons of soapy water. Wet carpets, unpleasant smell and unhealthy home environment might be the result of using other carpet cleaning methods. With the drier cleaning system Chem-Dry offers, you do not have to worry about that.
Chem-Dry is a revolutionary cleaning method that deep cleans your carpet without leaving them soaking wet for hours. Cleaning your carpets, the Chem-Dry way leaves you with a sparkling clean carpet that will dry in 1 to 2 hours – not 1 to 2 days, which you might have noticed with steam cleaning. Chem-Dry only use a small amount of moisture combined with the power of carbonating cleaning bubbles which are extremely effective, to achieve stunning clean carpets. In fact, we only need to use just about one-fifth of the moisture that the steam cleaning process use. In addition, if that were not enough, ingredients used by Chem-Dry are nature friendly. Chem-Dry doesn't use soapy detergents, or unforgiving chemicals to achieve great cleaning results – we have the power of crystal clear carbonating bubbles.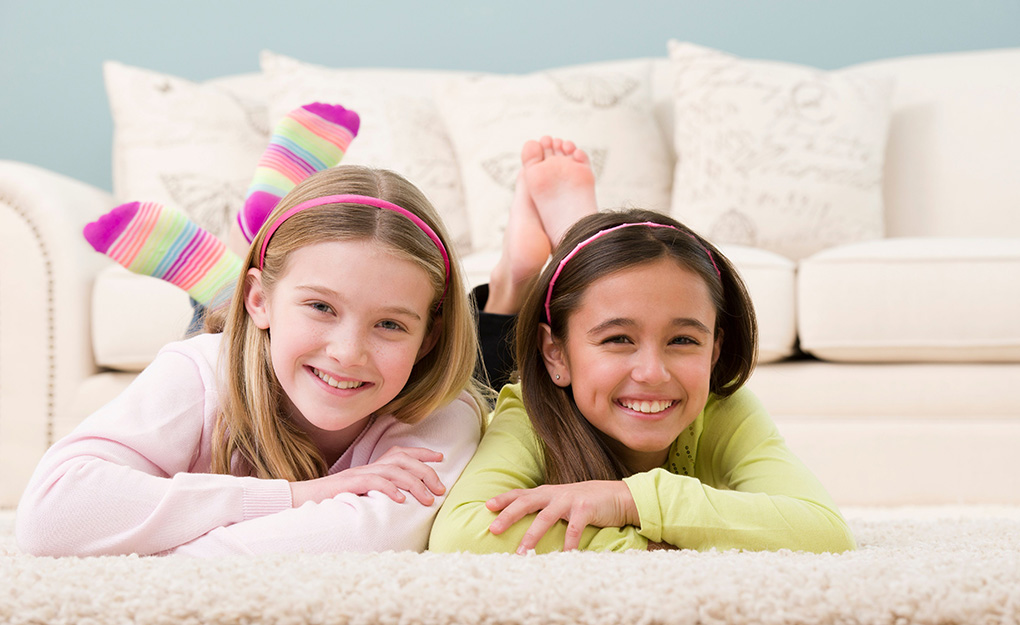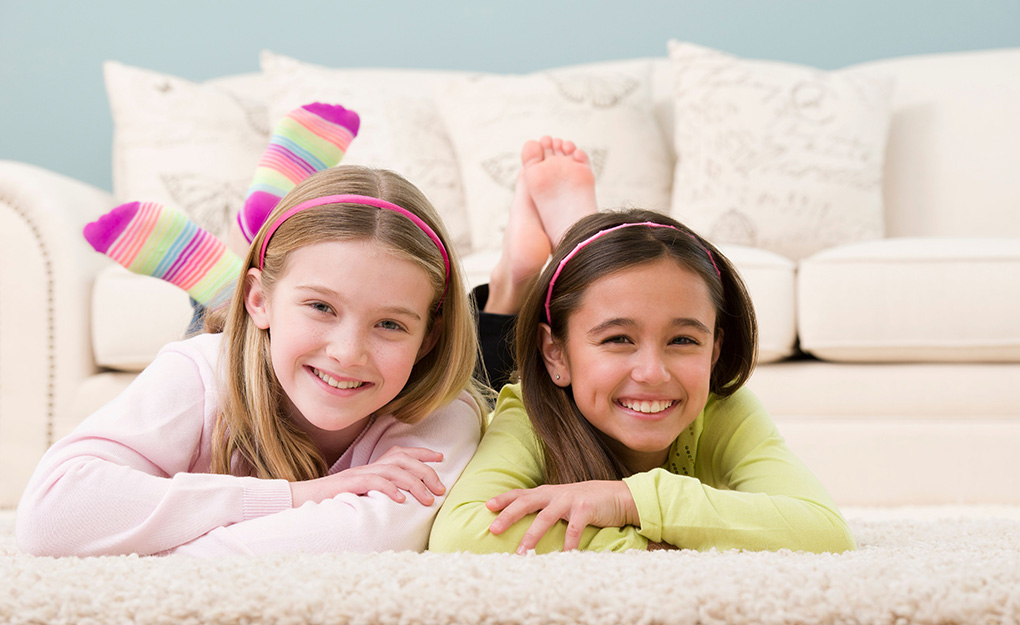 Chem-Dry gives you the peace of mind of knowing that your carpet is deep down clean. We don't just clean the surface of the carpet like some cleaners do and we do not pressure wash the dirt down only to have it reappear as it dries. We do exactly what we have been asked to "remove" the dirt and unhealthy elements from your carpet.
The secret to Chem-Dry's deep down cleaner carpets is the millions of tiny carbonating cleaning bubbles in our cleaner called "The Natural®". The carbonating solutions break thorough deep into the bottom of the carpet, removing dirt and grime off the fibre's surface. They then lift the dirty particles to the surface where they are whisked away.
At All Star Chem-Dry, we have the power of carbonating bubbles to do the work for us. Therefore, we do not rely on gallons of soapy chemicals like steam cleaners rely on to clean your carpets. Soapy water residues left behind attracts dirt faster causing your carpet to lose the sparkling clean sooner than later. In addition, the more times they are cleaned the worse the problem gets.
Chem-Dry's "Natural®" contains no soaps, detergents or surfactants to leave dirt-attracting residue. You save money when your carpet stays cleaner longer. Less cleanings means better value for you and one less thing to worry about.
It is a common opinion that carpets contribute to asthma and allergy and release high levels of volatile organic compounds (VOCs). Scientific studies do not link allergy and asthma to use of the carpets. In fact, several studies actually disprove any connection.
A 15-year Swedish study found no relation between carpet usage and the rate of allergy or asthma. Actually, even when carpet usage in Sweden decreased by 70 percent, allergy reactions in the general population increased by 30 percent.
A 2003 study of more than 4,600 school children in New Jersey found that having carpet in a child's bedroom was associated with fewer missed school days and they needed less asthma medication.
Carpet may even be more helpful to people with asthma and allergy working as a filter trapping dust, pollen and other allergens. When allergens are trapped in the carpet, they cannot circulate in the air for you to breathe.
Well-maintained carpets and upholstery help ensure a healthy home environment. Chem-Dry removes dirt and allergens from carpet and upholstery using patented carbonation cleaning process and product called "The Natural®". With Chem-Dry, your carpets are dry in 1 to 2 hours, preventing any mould and mildew to grow.
Other cleaning methods uses so much water that it gets your carpet under pad wet. Wet carpets left for a longer period creates a perfect situation for mould and bacteria to multiply in abundance. The latter will ruin your carpets and affect your health. Harsh chemical with a high pH levels, used by some steam cleaners can cause irritation and allergy reaction to some people and pets.
For Drier, Cleaner, Healthier® carpets use All Star Chem-Dry