All Star Chem Dry
Carpet Cleaning Services
in Toronto, Marham, Richmond Hill and surrounding areas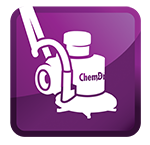 Regular maintenance and cleaning will prolongs the life of your carpet and ensure a healthy home environment by reducing the amount of dust and allergens. All Star Chem-Dry carpet cleaning professional service is designed to ensure that your carpets are as clean, healthy and beautiful as possible all year long.


Chem–Dry Powerful Carpet Cleaning Service
To ensure a safe and powerful carpet cleaning Chem-Dry uses a blend of ingredients which equivalence can be found in nature. Our general cleaner "The Natural®" is a ground breaking combination of two solutions which create a powerful carbonating reaction that deep clean carpets in a safe and gentle way and lifts dirt and allergens to the surface for easy extraction.
All Star Chem-Dry Uses Less Water for Faster Drying Time
We only need to use approximately one- fifth of the moisture that steam carpet cleaners use. Drier carpets mean healthier homes and 1 to 2 hours drying time prevents any mould and bacteria from growing in your carpet.
All Star Chem-Dry Ensures Long Lasting Clean Carpets
Chem-Dry carpet cleaning system does not need to use the gallons of soapy cleaning chemicals that steam cleaners rely on so much. Soapy residues attract dirt like a magnet, causing your carpet to get dirty again faster than ever. If you have ever used soda water to remove a stain from a shirt, you know how the carbonating principle works. The unbelievable cleaning ability of carbonating solutions creates a powerful reaction that deep clean carpets in a safe and gentle way…and because the bubbles do the work for us we do not need to use soaps, detergents and other chemicals.
Chem–Dry Powerful Carpet Cleaning Services in Toronto, Markham, Vaughan, Richmond Hill and Area
The Benefits of All Star Chem-Dry Carpet Cleaning Service.
Deep cleans
without over wetting the carpets
Is totally safe and non-allergic,
even for children and pets.
Poses no threat of rot,
mildew, shrinkage, or floor damage as compared to steam cleaning
Keeps carpets clean longer -
 leaves no soapy, sticky dirt-attracting residue to cause re-soiling.
Contains no soaps,
detergents, surfactants, bleaches, or phosphates.
Our 3 RISK-FREE Guarantees For You
Nothing is more important than your complete and total satisfaction.
You Get Our Iron-Clad, Risk-Free, Money-Back Guarantee
The most thorough cleaning you have ever experienced ...or WE PAY!